Best Sports Clubs for Students in Sweden
Student life in Sweden is as varied as the universities and cities themselves. No matter whether you are studying in a city center or a traditional university town, you'll have a host of activities at your disposal. Normally in every university student unions are the hub of student activity, which organizes different events. However, there are many other ways to get involved in your local community and in different sports events.
If you love sports and you are studying in Sweden, no doubt you are in the right place. Did you know that approximately half of Sweden's population are members of sports clubs? Next to it, more than 650,000 people are engaged in different competitive sports. Sweden has 22,000 sports clubs in different cities. Seems like Scandinavians love sports.
To start with, the most popular sport, with the most participants nationwide is football. But sports with the largest number of TV spectators also include handball, bandy, ice hockey, motorsport (speedway) and athletics.
Swedish students tend to be very active. Many universities have sport or fitness centers, and countless number of sports weeks organized by student unions, for example Uppsala Student Athletics, Stockholms Studenters IF, EOS Lund, Växjö International Students. During these events, students can enjoy playing football, handball, hockey or bandy.
If you are looking for a club to join and play your favorite sport, look no further! Below you can find the best sports clubs near your universities.
Football
Like in many other European countries football is the most popular sport in Sweden. There are around 3,200 active clubs fielding over 8,500 teams.
Swedish clubs gained large success in Europa and UEFA champion league competitions. The most successful club in Swedish football history is Malmö FF.
As football is very famous everywhere in the world, it is quite easy to find football clubs around you. Therefore, in many universities, there is a proper football team.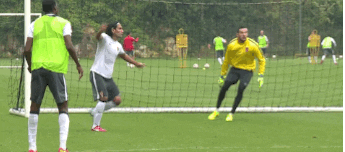 It is located just 1 kilometer from the main campus of Lund University
SSI offers indoor football two days a week for students from Stockholm University and Karolinska Institutet
Local football club in Stockholm that always welcomes talented young students
It is a student club that organizes different sport activities including football, basketball, badminton and volleyball
Students from Umeå University can join this club
Division 4 football club in Stockholm Södra
Central Stockholm football club that is always looking for newcomers
Famous football club in the Gothenburg region
It is located very closely to the Lund University
Football and table tennis club for Hällesåker students
It has a senior and junior football and volleyball teams
Division 3 football club in Södra Svealand
Best football club for youth in western Gothenburg
Playing in Div 5 in Stockholm league
Ice Hockey
"Tre Kronor" (Three Crowns) is the name of Swedish men`s national ice hockey team. It is one of the most successful teams in the world. Also "Tre Kronor" is considered to be part of the Big Seven along with Russia, Finland, Slovakia and the Czech Republic. The team is currently on the 5th position in the IIHF World Ranking.
Actually Swedish Ice hockey league "Allsvenskan" is the fourth-highest paid league in the world and the third most attended ice hockey league in whole Europe.
Students from Umeå University can join this club
It is located in Enköping and provides opportunity to play sports such as football, bandy, and ice hockey
Great club in Grästorp
Students from Örebro University are always welcome in this club
Köping HC, formerly known as IK Köping, is an ice hockey club in the Köpping region
Playing in Division 1, Lindlövens IF is located in the town of Lindesberg
Rugby
Rugby is not as famous in Sweden as it is in the USA. But there are many clubs for students to enjoy rugby while studying in Sweden. The Allsvenskan is the highest level of rugby competition in Sweden. While Stockholm Exiles are current champions of this league. Even if you are not professional, you can find some clubs that accept newcomers with little rugby experience.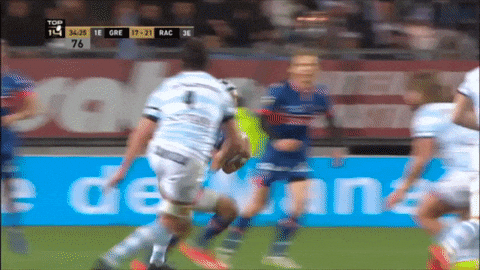 Best rugby club for students from Karlstad Universitet
They always welcome students from Lund university who want to play rugby
It is an open and inclusive club that welcomes everybody regardless the prior experience in rugby
The oldest existing rugby club in Sweden located in the North of Stockholm
Erikslund has two rugby teams, one is senior and one is junior (and it mostly consists of students)
The club that has active players between 5 and 50+ year old
Best destination for rugby loving students from Uppsala University
Bandy
Sweden is a leading bandy playing nation. They have won the Bandy World Championship and the Women's Bandy World Championship many times. It is pretty easy to find a bandy club around you if you are studying in Sweden.
Student union which offers opportunity to play bandy
If you are studying in Stockholm then Djurgårdens IF Bandy is the best club for you
Gothenburg University students can join this club
Students from Uppsala region can play handball and bandy in this club
The local bandy club in Lidköping that always welcomes youth talents
Basketball
Basketball is one of the world's most popular and widely viewed sports. Almost every college and university in Sweden has its own basketball court and a local league. Next to it students can play on a professional level in other local clubs. VIS is a non-profit organization that organizes football, volleyball, and basketball events
A special club for Lund University students who want to play basketball on the high level
Regional basketball club for Uppsala University students
Basketball club that is located in the Jarnvagsallen, Umea
Baseball
Sweden does not organize baseball clubs in colleges and universities. But it is still possible to find a private or non-profit club in your region.
Football and basketball club
Local baseball club located in Goteborg region
Students who are good in basketball and football can join this sports club
It is the best baseball club in Blekinge region. It is a great option for students from Blekinge Institute of Technology.
Central Stockholm club for basketball players
Doing sports is considered one of the best ways to stay healthy and in shape. But the importance of sports goes much further. Playing sports teaches students different life lessons. For example, responsibility, leadership, self-confidence, and teamwork.
Sporting has many benefits for students. Besides just being fun, it can help the student perform better in classes and decreases the tension. Additionally, it can be a great way to relax. Hence, doing sports is the best way to deal with setbacks and increase your efficiency.